Now we have just covered four main reasons why you would want to choose WordPress for your website – and there are many, many more reasons why it's the best option when starting your own website – but I just want you to be aware of these four key reasons.
Support
The first reason why you should choose WordPress for your website is because of the Support that is available for it.
WordPress has been around for many years – it's very popular – 25% of the websites on the internet are built using WordPress. What this means is that there is a lot of support out there for WordPress.
There is no problem you can have with your WordPress site, that somebody hasn't already figured out a solution to, or somebody hasn't already designed a plugin to fix that problem.
For example, if you're wondering: "How do I take Bit Coin payments for my WordPress website?" – Guess what: somebody has already figured that out.
WordPress is easy to use and learn – there is a huge amount of online resources, forums, guides, books, etc that are available for you to use.
So whatever problems or features you need for your WordPress site – you will always be able to find support to help you achieve what you want.
Flexibility
The second reason you should use WordPress is because of the flexibility it provides.
WordPress allows you to chop & change your design and add on extra features until your website is exactly how you want it. It is extendible thanks to what are known as themes and plugins.
Most people using WordPress for their websites are not experts, neither are they web designers or computer programmers. Most people that run WordPress websites started without any prior knowledge of designing websites.
There are tens of thousands of WordPress themes available – these are templates which you use to design your website – they enable anybody to be able to set up a beautiful looking websites.
Being able to uses lots of different themes – will let you set up your website to look just how you want it – you will be able to change colours, upload your own logo, add in images, add in videos, create new pages, create blogs posts, add contact forms, etc
Also, with WordPress you can add onto your website what are known as "plugins" – these extend the functionality of your website. A plugin is a piece of software that you can add onto your WordPress website that enables you to quickly add on lots of really cool, sophisticated functions to your website – so you don't need to be a computer programmer to be able to add lots of great features to your website.
For example, do you want to add a photo gallery to your websites? Well there's a plugin that let you quickly do this.
Do you want to set up an online shop for your websites? Well again with WordPress that can quickly be done thanks to the many ecommerce plugins that are available to you.
There are thousands of free and premium plugins available for you to use – so with WordPress you can create a very powerful, sophisticated websites that meets your needs.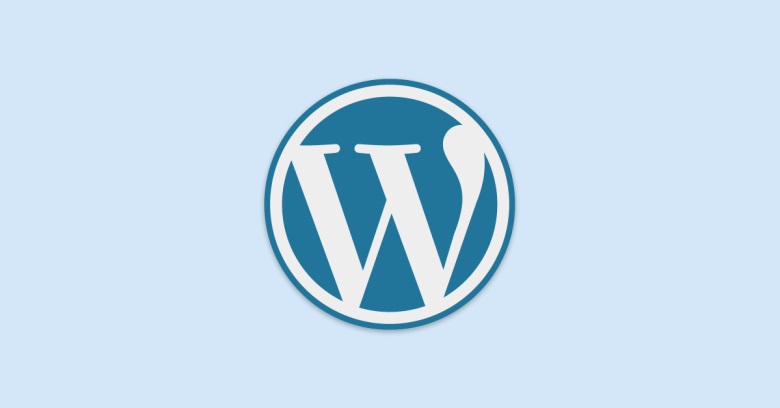 Scalability
The third reason we recommend using WordPress is due to its scalability. This is why millions of websites worldwide use WordPress.
WordPress is incredibly scalable. For example, many large, well-known companies are powered by WordPress, websites such as the New York Times, CNN, SONY. Even various celebrities and pop stars such as Katy Perry use WordPress for their websites.
These popular websites will be getting millions of visitors to their sites every day. Many will have a large number of pages and features on their website. Their websites need not only to be safe & secure, but they need to be robust and reliable. WordPress provides this.
So whether you're just starting out with a website that will only have a few pages, or if you're already a big business or if you expect to grow into a big business, then if you have chosen WordPress at the start, then you won't have to change platforms at a later date. With WordPress your website can grow as your business grows – saving you a lot of time, money and hassle.
For example, you may have heard of various website builders such as SquareSpace – now these are fine if you just want a small, simple website, but if you need to grow your website then you will quickly face problems – and this is main reason you want to avoid website builders such as SquareSpace – they are nowhere near as able to cope with scalability the way WordPress can.
Control
The fourth reason you should choose WordPress for your website is down to the control it gives you.
If you are going to set up your own website, then it's important that you retain as much control over it as possible – it's your website, you should be in charge of it and determine what happens on it.
WordPress gives you control, whereas a lot of other website platforms don't.
For example, if you wanted to sell things through your website, then you could use Shopify to let you do this.
Shopify is easier to get started with and you can have your ecommerce site setup and ready to take orders in no time… BUT… it can get expensive and is very basic compared to what can achieve with your own WordPress site using various ecommerce plugins.
If Shopify were to increase their prices then there's not much you can do, and moving everything over to WordPress later isn't easy. With a WordPress ecommerce site you have full ownership of your website…
Also Shopify charges extra for certain features. You also don't have full ownership of your site – if Shopify increases prices then you're forced to accept them – there will be nothing you can do….
The main problem with using Shopify is the lack of control you will have over your website. You don't want other 3rd part companies affecting your ecommerce prices.
With WordPress you will have control over your website – including when it comes to e-commerce. For example there is a fantastic WordPress plugin called woocommerce that lets you set up your own – fully scalable ecommerce online shop – so you don't need to be depended on a 3rd party – who at any time can turn round at start dictating their prices to you, which you're forced to accept or otherwise have major hassles to change platform for your website.
Many large ecommerce retail websites such as Best Buy use WordPress – it's a tried, tested & trustworthy solution.
WordPress provides everything you need to build a successful website – whatever its size now or in the future.
Read more 5 Steps to fix 504 gateway timeout error in WordPress
_______________________________________________________________________________
For more details about our seo service packages, pls contact us
BIGBIGSEO Team
Email: bigbigseo@gmail.com
Skype: bigbigseo
https://www.facebook.com/bigbigseo
Thank you!