Google never can tell for sure which factors will influence rankings this year or the next. However, we can make some predictions. For many years, Google has been improving user experience to become as user-oriented as possible. So, by looking at the changes and analyzing evolving SEO trends, we can guess which factors to prioritize.
If you really want to know those ranking factors, then keep reading this article provides a complete guide on how Google ranks the website together with some factors which might be controversial or complete misconceptions developed with filters to conceal the junk.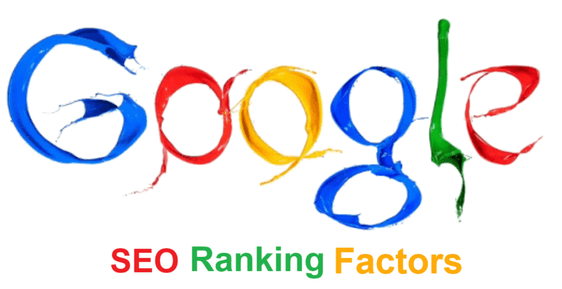 Quality content that makes the difference
You've heard a thousand times that content is king. But how would you know your content deserves a crown? I loved a recent explanation given by Martin Splitt, a Webmaster Trends Analyst at Google:
"You have to have really good content. And that means you have to have content that serves a purpose for the user. So, if your content says where you are, what you do, how you help me with what I'm trying to accomplish, that's fantastic."
This clears up a bit cloudy explanations about being awesome without defining "awesomeness". And this brings us to the point. Quality content is relevant to a user's query, has a certain purpose, and aims at solving a user's problem (like finding something, learning, buying, etc.).
To ensure your content fits the new conditions, you'll have to look at how you create it at a different angle.
Quality backlinks
Unsurprisingly, Backlinks return as one of the strongest website ranking signals Google relies upon to sort their results.
Backlinks are one those oldest ranking factors that remain significant today. Backlinks serve as votes for your website, proving to search engines it is trustworthy. According to this study, links significantly affect ranking positions of a website in Google Search.
The theory behind it is pretty straightforward. The more links you have from multiple high-authority domains, the more likely it is that your site contains useful, quality content. At least to Google's eyes. Hence, you get to rank higher for a given keyword.
The Penguin 4.0 algorithm update back in 2016 marked a "before" and "after" in the topic of backlinks. Now, sites with "low-quality" backlinks get relegated for those with a healthy profile. So, investing some time and resources to put together a robust backlink strategy in 2020 will be a great optimization move.
Link building is an important part of an SEO strategy, and different link building tactics help form a great backlink profile. Google looks at different factors evaluating the backlinks pointing at a website. Apart from the number of linking pages and domains, link quality and diversity are taken into account. Moreover, Google seems to adore natural backlinks: these are the ones you earn if someone loved your piece of content and linked to it, for example.
Mobile Optimization
You'd think that Google announcing mobile-first indexing a few years ago would have done the trick to get the message across loud and clear. Yet, even today, we continue to see sites that aren't mobile-friendly or aren't optimized to be as user-friendly on an iPhone as they are on a desktop.
In case there are still any doubts in your head about it, let me be clear: a website's mobile compatibility has a direct influence on how it ranks on Google's SERPs. It is, really, as simple as that.
And even if that wasn't the case, you still have the fact that more people are using their cellphones to navigate the internet than desktops. This isn't a subjective observation; it is a fact.
That means that not prioritizing your site's mobile-friendliness is tantamount to ignoring the majority of your potential audience… any questions on why Google shuns a site like that?
User Experience
With the shift to mobile sites being more popular, the user experience is required. According to a Google press release, their algorithm is keeping up with that need in many ways. Is the website easy to navigate? Does it look professional? Are proper security protocols in place for customers?
A recent study showed that users say they need a website with an easy-to-understand format. 61% of users have stated that if they cannot find what they need, they will move on quickly. Because of this, you need to make sure the site is well-formatted, which gives you the most visits and in turn leads to more sales. Also, your website pages should be as relevant to the keywords you are using along with high quality content, creating a more reliable user experience.
Secured
Internet security and data privacy issues were named among the top global concerns for individuals and businesses. To protect users, Google had introduced HTTPS as a ranking factor back in 2014. Which meant it would prioritize secure websites in search results.
HTTPS stands for Hypertext Transfer Protocol Secure. It aims at securing communication over a computer network by encrypting it through SSL/TLS protocols.
HTTPS keeps users' sensitive data from being stolen by intruders. It also makes sure the communication between a user and your website cannot be corrupted, and no malware is secretly installed on your website.
Private and secure connection drastically improves user experience and increases trust in your website (and brand). The importance of HTTPS is going to grow in length of time, so its impact on rankings will increase. Thus, if you haven't yet migrated to HTTPS, it's high time to do it.
Page Speed
In recent years, search engines have changed their formats with the times. With the rise of smartphones, there has been a shift to mobile-oriented searches. Because of this, Google also looks at page speed on mobile apps and sites.
What this means for you is that your website should load quickly. A recent survey found that 91% of users prioritize speed, leaving only 9% that will wait for more than 10 seconds on a page to load. If your website does not load fast, you will lose those important views, which will lead to a loss in business. All in all, the updates to Google's algorithm base their ranks on user experience. Page speed is a large, unavoidable part of this ranking factor.
Domain Power
Domain power means using your domain as a subtle SEO strategy as well. When the domain name exactly matches what is being searched for, then the domain will carry more weight within the search engine. This is a sure-fire way to boost your organic search visibility, as well as give you an edge over other results.
This ties into your branding, as well. One of the best ways that you could brand your product or service is by using domain power. For example, if you are wanting to open a Farmer's Market, you might add that phrase to your website's URL. This would ensure that any users searching for "Farmer's Market" would see your site at the top of results.
Another factor of domain power is that of domain seniority. This means that websites that are older or more established will usually be at the top of search results. New domains, even if they match the exact search, will often take longer to rank over older sites. Keep in mind, that once you rise in rankings, you don't often fall. Keep pushing on and establish your domain. Within time, your seniority will shoot you to the top of the ranks.
Related post The best SEO tactics to boost Google ranking
_______________________________________________________________________________
For more details about our seo service packages, pls contact us
BIGBIGSEO Team
Email: bigbigseo@gmail.com
Skype: bigbigseo
https://www.facebook.com/bigbigseo
Thank you!