If you're struggling to get to page one on Google or working tirelessly to stay there, you're not alone. Very few businesses have an easy time achieving and keeping page one rankings, there are only ten sitelinks after all. And with the addition of Google's featured snippets, knowledge panels, image packs, videos, local packs and more, you've got your SEO hands full! If you're one of the 99-percenters who struggle to get to or stay on page one — take these actionable steps, and let organic SEO take its course.
Many people wonder how Google rankings work, so before we get into the actual search engine ranking factors, let's get started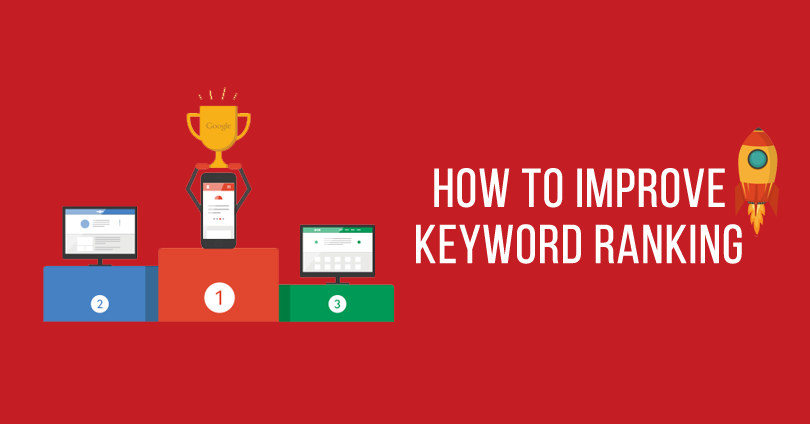 On Site Optimization
On page optimization is the second step. On-page optimization makes the content of online store easily readable for search engine crawlers. The focus is primarily on:
Information Architecture (URLs, tags, headings, sitemaps, content indentation, product and category pages optimization etc)
Textual Content
Images
Videos
Internal Linking
Social Media Integration
Important technical seo factors
A crucial foundation to SEO work in general, Google's shift to ranking sites that are fast and secure higher will continue to be a priority in 2020 and next years
Page speed has a massive impact on user experience. In 2020, search engine users want answers, and we want them fast! Increasing your page's loading speed not only helps your bottom line, but it has been confirmed by Google to be a ranking signal. This year, aim to have all of your pages load in two seconds or less.
Encryption has also been confirmed by Google to be a strong ranking factor. Encryption means that your website is secure, which can be seen by the addition of an "s" at the end of the "http" part of a URL. With the increase in technology from hackers and identity thieves, Google is making an effort to ensure its users are protected from these malicious intruders by making website security a key search ranking factor. Secured sites protect a user's connection and ensure a user's activity cannot be tracked or have their information stolen. If your site isn't secured in 2020, you're going to have a huge wake-up call; finally adding that "s" to your site will prevent your site from sinking in the rankings.
Schema markup is a type of structured data added to websites that make it easier for search engines to interpret content. Boring, right? Well listen to this: structured data can improve click-through-rate (CTR) by 30 percent! Adding schema markup with the help of sites like schema.org can help the leads roll in!
Domain age is a sneaky search engine ranking factor. Although Matt Cutts (the head of Google webspam) has said that domain age doesn't play a big role in how well your site ranks on search engines, there's tons of evidence out there saying it does. It can be difficult to get leads to a new website, but the new year means another candle on your website's birthday cake! Cheers to an older and wiser (and more authoritative) 2020!
Provide insanely useful content.
Content means more than just your blog. Content covers video, articles, webinars, live chat, lists, how-to guides, and much more. Content should be provided on your site and across the web on channels where your prospects hang out. Use different content types to answer your client questions and understand their obstacles and provide solutions.
According to many SEO experts, "…be sure you know the purpose or mission or objective of every piece of content that you write. What are you trying to achieve? What information, exactly, are you trying to communicate? And why should your audience care?" Provide answers. Be helpful. Solve their problems. Make your content relevant and rich. And when possible provide narrowed, niched content. Ensure your content has sharing value and gives your highest quality visitors what they're asking for.
Mobile Friendliness
While we're on the subject of mobile, mobile-friendliness is another major SEO ranking factor. More people use mobile devices than desktops to access the web, and that's one reason there've been changes in how Google ranks search results.
Google's mobile-first index is now a reality, which means it's drawing its results from mobile-optimized sites first, rather than sites geared to desktop computers. If your site isn't mobile-optimized you risk being out in the cold, in SEO terms at least.
Many of the SEO ranking factors we'll look at in this article will help you lay the foundation for a good search engine ranking, but you also have to look after user experience when people land on your site.
Things to look at include:
Whether you have a responsive site that automatically resizes to fit the device
Whether you're using large fonts for easy readability on a small screen
Accessibility and navigability, including making it easy to tap menus
Ensuring that essential content isn't hidden by interstitial ads
Links
As you know, website is built on links, so naturally, links are a crucial SEO ranking signal. There are three kinds of links to think about:
– Inbound links
– Outbound links
– Internal links
Google uses inbound links as one way to help determine how authoritative and relevant your content is.
The best case scenario is where an authoritative site includes a relevant link to your site in a relevant piece of their content. So, if the Content Marketing Institute includes a link to your content marketing resource, that'll be perceived better than if a random person with a low quality site links to it.
Ideally, you want to have very few inbound links from low-quality domains. You can find your inbound links using a tool like SEMRush or one of the keyword research tools shared earlier in this guide.
At the same time, you want to show that you're creating quality content for your visitors and linking to relevant, authoritative sites in your niche is a good thing.
Finally, linking to your own content can help tie pages together for both Google and your visitors, making each page more valuable. If you have an authoritative page and link to another page on your site, that helps visitors find the other page and passes on some of that authority. That will help that second page boost its search engine ranking.
User Experience (RankBrain)
For a while now, Google's been using artificial intelligence to better rank web pages. It calls that signal RankBrain. This includes other signals that affect your search engine ranking. These are:
Clickthrough rate – the percentage of people who click to visit your site after an entry comes up in search results
Bounce rate, especially pogosticking – the number of people who bounce away again, which basically means your site didn't give them what they wanted
Dwell time – how long they stay on your site after they've arrived.
If people land on your site, don't like it, and bounce away, then Google will think it's not relevant to their needs. If enough people do this, then you might find it more difficult for your site to rank higher in search results.
In contrast, if people click through to your web page and stick around for a while, that tells Google your content is relevant to their search.
So when you optimize titles, descriptions, and content to get the clicks and deliver value on the other end, you can boost your search engine ranking.
Related post 7 most important SEO ranking factors you should memorise
_______________________________________________________________________________
For more details about our seo service packages, pls contact us
BIGBIGSEO Team
Email: bigbigseo@gmail.com
Skype: bigbigseo
https://www.facebook.com/bigbigseo
Thank you!