You may think that this kind of updates can hurt your site ranking. If this is the case, you should focus on the content publish on your site again.
This may be the wake-up call for you to modify your SEO strategy as well as content strategy.
The very first you should have to do is a full content audit and make sure your content is not breaking Google's rules and regulations, not a single one.
Create the content what actually Google is looking for: the quality content. Have a look on existing content and ask yourself whether it is adding value to your site.
Take Google Penguin 4.0 as an advantage, not a burden.
The regular backlink-profile check-up has become crucial because a certain portion of the website can be penalized by negative SEO with the real-time algorithm.
As we know the best links come from respected sources which create value for users so there is no shortcut for building healthy backlinks now.
Google uses over 200 unique signals for its algorithms, which includes everything from specific keywords appearing on websites and frequency of content refreshing to location of website and PageRank.
Penguin is one of these signals with a focus on link building, working in tandem with others to rank websites based on SEO efforts.
The point to clarify here is that the source site where the link comes from is significantly important for Penguin, which means that the target site is not important as the source site.
Websites looking to get rewarded with higher search engine rankings will want links to come from high-quality sources in comparison to lower quality ones.
The first Penguin update was shadowed by several other updates over the years, with the latest one coming out as the 4.0 update. While other algorithms updated constantly, Penguin was subject to intermittent refreshes. This put several websites on the back foot, even after they made efforts to improve their link profiles.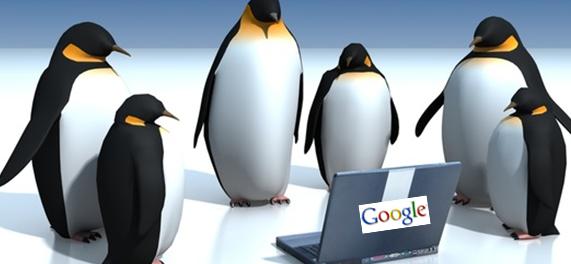 Google Penguin 4.0 is Part of Google's Core Algorithm
Not a spate filter, Penguin 4.0 is a part of core Google algorithm so now it's among 200 other signals of algorithms to rank searches.
That's why we've seen the last announcement from Google on this update. Now you have to monitor your backlink profile continuously.
Google Penguin 4.0 is Now Real Time
Historically, the list of sites affected by Penguin was periodically refreshed at the same time. Once a webmaster considerably improved their site and its presence on the internet, many of Google's algorithms would take that into consideration very fast, but others, like Penguin, needed to be refreshed.

With this change, Penguin's data is refreshed in real time, so changes will be visible much faster, typically taking effect shortly after we recrawl and reindex a page.
Google Penguin 4.0 is now real time. It means we don't have to wait for another 2 years to refresh data.
If you got affected by the previous update, and you've made changes to rectify that, congrats, you have been rewarded, or soon will be.
The Real Time Benefit Brought About By Penguin 4.0
The previous penalties were tedious to remove, even though Google acknowledged the efforts made to improve link building efforts. Websites often had to wait months before penalties got lifted during refreshes.
Before the new update, affected sites were intermittently refreshed together. Once webmasters undertook strategies to correct any SEO mistakes, algorithms like Penguin required to be refreshed. This put webmasters at a significant disadvantage as they waited for Google to remove imposed penalties on their websites.
The new change ensures that data for Penguin gets refreshed in real time. This means that changes to website ranking will be seen faster and goes into effect soon after pages are indexed and crawled through.
Websites that were hit by Penguin updates between 2012 and 2014 should see their rankings positively impacted by the new update if they made efforts to clean up their links. The new page-specific instead of site-wide approach has made it possible to devalue spam through ranking changes, so that the whole website isn't affected. This shift from site-wide penalties is good news for websites that inadvertently have poor links to specific web pages only.
How The Google 4.0 Penguin Changes Can Affect You
The apprehension over the new Penguin update has now been put to rest. So what can marketers and SEO experts expect to happen:
The granular practice of the latest Penguin algorithm is designed to utilise spam signals for correcting rankings on specific pages, which in turn will not diminish the value of websites on the whole.
Changes to website ranking occur faster thanks to real-time data refreshment, which is excellent news for websites that have been penalised in the past for misdirected SEO strategies and have witnessed slow times for recovery.
The good news for previously penalised websites is more than welcome because past algorithms took excruciatingly wrong to undo the penalties imposed even after changes have been implemented.
With the new Penguin update, real time penalties are inevitable, but faster recovery times ensure that websites can right their wrongs quicker and more efficiently.
Read more Good suggestions to avoid Google Penguin Penalty
_______________________________________________________________________________
For more details about our seo service packages, pls contact us
BIGBIGSEO Team
Email: bigbigseo@gmail.com
Skype: bigbigseo
https://www.facebook.com/bigbigseo
Thank you!