It's simple really. Penguin is part of Google's algorithm which from a link building point of view is designed to detect unnatural link footprints therefore all you need to do is mimic natural viral distribution and build links when it makes sense, to content and pages that make sense and using anchor text that makes sense within the flow of content.
Most websites will probably see some small fluctuations during this period up and down so before you start organising those champagne parties or getting a little hasty with cleaning up your sites link profile, we would recommend you sit back for at least the next couple of weeks.
Initial Penguin Update penalized whole websites for having some or numerous unnatural backlinks and Google did not allow webmasters to "Disavow" those links until the next search algorithm update. The latest Google Penguin Update, released in September 2016, runs in real time and is now officially incorporated in Google's core search algorithm. This latest update softened the ranking penalty to specific pages on a website without penalizing the whole site. That is great news for SEO's, who can now isolate individual pages and take corrective actions. While unnatural backlink penalties are hard hitting, they are now easier to deal with.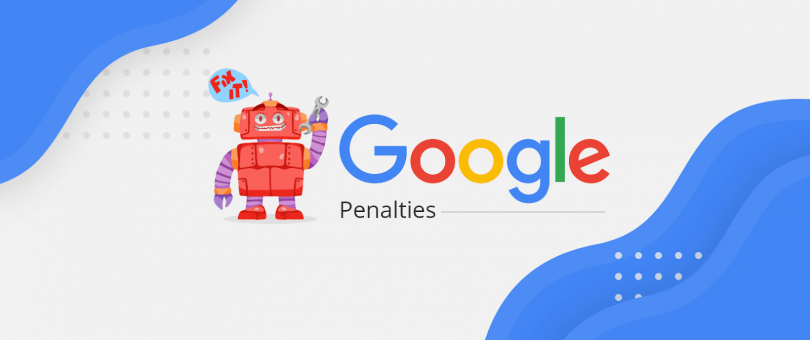 The quickest way to check for Google penalties is to log in to your Google Search Console and check 'Manual Actions' and 'Security Issues' for your website. If there's a penalty from Google regarding your links or other issues, you will see it there. Just follow Google's penalty correction instructions and your site should be just fine. If not, give us a call.
Google backlink penalties are easy to avoid. Don't buy backlinks. Instead, you can opt to earn organic backlinks through quality content, social media sharing, and other organic digital marketing strategies.
The Google Penguin Update penalizes websites that are on Google and who have purchased backlinks to inflate their rankings. Penalized websites lose rankings and, in severe cases, are de-indexed or removed from the Google search engine results. It goes without saying that this algorithm largely affects Search Engine Optimization and digital marketing strategies. Google even penalized its main search website for low-quality backlinks. No one's safe. But fear not, Google now allows webmasters to "disavow" unnatural backlinks, thus lifting the Penguin penalty from their search results in real time.
Spammy link profiles are now in danger of getting picked up faster by Google, so websites with low-quality content are unlikely to rank higher when following unnatural SEO strategies for quick rank upgrades.
Here's How to Build a Natural Link Profile
Avoid Over Optimised Anchors (build out more Brand variations)
Don't do too many Keyword Rich Anchors especially if theydon't make readible sense
Avoid linking to the same Target URL's and link to other content assessts like blogs and infographics
Links in Author Boxes in volume suck. Links within the editorial flow of content look real
Avoid repetitive link quantities, vary monthly and think about seasonal trends
Avoid volume links like low quality web 2.0's directories and networks
Vary your link type, get citations, blogger outreach links, links from infographic credits etc
Read more  Great tips to recover website traffic from Google Penguin Penalty
_______________________________________________________________________________
For more details about our seo service packages, pls contact us
BIGBIGSEO Team
Email: bigbigseo@gmail.com
Skype: bigbigseo
https://www.facebook.com/bigbigseo
Thank you!