The RankBrain algorithm directly affects the content marketing process. When preparing your content, it is very important that your text contains close and synonymous words in order to understand the algorithms correctly.
It is very important that your content is both SEO-oriented and responsive to users' demands. Instead of focusing on a single keyword when writing your content, you need to use words that are close to and similar to your keyword.
The Title and Description sections of your page are no longer titles that only use keywords. Headers that interact with users are being replaced.
RankBrain directly links to page rankings. Although it's quite difficult to understand exactly how RankBrain works, yet it's better to know its significance. This insight would allow us to optimize our content to generate the best results.
Google RankBrain has a dramatic effect on search results and so it quite essential for every online business. RankBrain is all about shifting away from old-school SEo techniques towards more rewarding content, valuable for searchers.
When an enterprise creates genuinely useful content, RankBrain favors your content within search engine result. For example, when one writes content in a way similar to how people speak, RankBrain understands what the writer wants to say and rank it higher.
RankBrain, the machine learning system helps Google understand the meaning behind queries, and serve best-matching search results in response to those questions.
Your Links;
One of the top priorities of Google's top rankings is the actual links you receive from other websites. Google RankBrain positively evaluates the actual links you receive from other sites, taking your site to the top.
Voice Searching;
With the developing technology, the use of voice searching entering our lives is becoming more common day by day. Now, when creating your content, instead of technical terms, you should think about how users will search using the words and commands they use in their social life, and organize your content accordingly.
About Voice Searching;
Voice searching contains different and highly diverse queries. This is where the RankBrain algorithm comes in, helping users to get the right results by understanding what they want to achieve in their searches.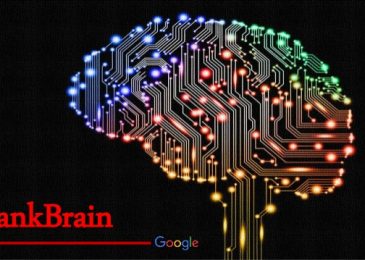 Optimization Tips for Google RankBrain
1. Check the Meta description: Increasing the number of clicks allows you to reach higher points in the ranking. One of the most important ways to increase the number of clicks is to re-create your titles and descriptions for the needs of users.
2. Organize your content to be user-oriented: Generating keyword-driven content is a thing of the past. Instead, use different versions of keywords in your content and include relevant topics in your content.
3. Act user-oriented: Instead of using technical terms when creating your content focus on the language that users speak in everyday life. If you create content only for search engines, you may experience serious losses in the ranking. Read the content on your site aloud, and if your text is not close to the everyday language, RankBrain is not focused.
To develop SEO campaign, RankBrain plays a significant role. The initial step for effective SEO is about defining keywords. While defining keywords, it is apparent to look for relevant keywords that customers continue to search. Hence, this part of the SEO process is what Rank Brain will affect most. As a result, your SEO campaign will become crisp and adaptable to changes in the search engine rankings landscape.
Read more How does Google RankBrain Algorithm affect your SEO
_______________________________________________________________________________
For more details about our seo service packages, pls contact us
BIGBIGSEO Team
Email: bigbigseo@gmail.com
Skype: bigbigseo
https://www.facebook.com/bigbigseo
Thank you!