We have heart about Panda algorithm update, penguin update and Hummingbird update. Now is the time for Possum update. Possum is the name for updated search engine algorithm of Google. The name is given by SEO experts to the update after noticing local and map results search engine changes.
Google Possum Algorithm update is going to affect the local search results. the brick and mortar located businesses now should find out how to beat the competition. They must first check if their local search rankings are affected. The update might also give better search results for the businesses.
Advantages of Google Possum Algorithm 
Google Possum algorithm is going to give opportunities for businesses to rank in  neighboring areas also. There is more than location factor to be considered in searches and thus the businesses will rank outside of their physical location also. The algorithm change is likely to prevent showing duplicate listings with same phone number, address etc and show only the main facility. Quality content must be included on all pages of the business website to rank for other searches.
The latest Possum algorithm update of Google is advantageous for the businesses that fall outside city limits to appear in local search results and previously Google results ignored these businesses.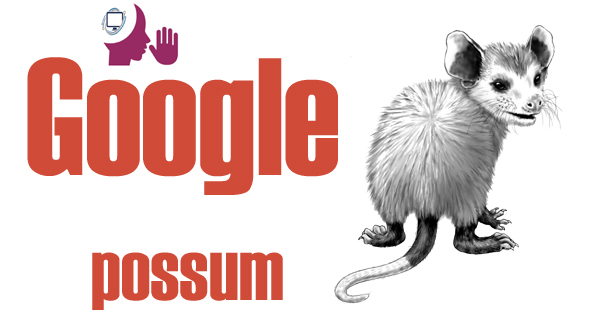 Who is Affected with Google Possum Algorithm?
Google Possum algorithm update merges the local and organic ranking signals. Google now applies filters to the businesses that have the same phone numbers, physical address or the same domain name. The competition between two similar businesses located in the same street will increase because of this algorithm update. Professionals who share the same office space are also affected by this.
How to Identity Google Possum Update
Identifying Google Possum update is not easy for websites. After reviewing all the evidences, it has been identified that due to Google Possum Update some basic alterations have appeared on:
Local Pack, especially the 3-pack
Local Finder
Local Results
Google Maps Results
If you are targeting to rank in local search results on a particular keyword, but it is not a location-based result, then Possum is hardly going to left an impact on your result.
But, on the other hand, if your focus is to rank at the top of 3-Pack for a specific area, then Possum will be a matter of concern for you.
How to Recover from Google Possum Update
Here we've collected Google Possum Update recovery tips. As soon as you identify the effects of Possum Update, it is time to seek for its recovery tips. Don't get perplexed if your website has faced a serious blow due to Possum. Fortunately, 2017 has come up with the recovery solutions.
Google Possum Update Recovery Tips:
Associate one input with one address
Mention the city name while providing your location
Give value to location than search terms
Focus on every permutation combination of your keywords
Link a site with local business; it will appear independently in local search filter
Link A Site with Local Business; It Will Appear Independently in Local Search Filter
Earlier, some local listings didn't appear in the 3-pack or local finder, if they are linked to a site. These listings used to appear in the organic results. But with the advent of Possum, the scenario has changed.
Now, even if the local business is associated with a site, it will appear independently in the local search filter. It is a great news for the local businesses, as now they may appear both in local searches and in organic searches, depending on the search variety.
Google has not verified about any update on the local search. But, from the commencement of 2017, the trend shows that Google is focusing more on local search and local SEO.
Give Value to Location than Search Terms
Google uses the IP address of the searcher to provide an appropriate 3-pack result. So, it is guided to focus on location than search terms. It is addressed to the location-sensitive piece of the update.
Google is giving value to the location just because the popularity of the mobile search has gained manifold.
When a location is situated far away from the search address, Google Maps get zoomed out. So, these locations have fewer chances to be included in a zoomed in map.
Read more Possum Algorithm Update – Something important you should know
_______________________________________________________________________________
For more details about our seo service packages, pls contact us
BIGBIGSEO Team
Email: bigbigseo@gmail.com
Skype: bigbigseo
https://www.facebook.com/bigbigseo
Thank you!