Google suggested that the lack of impact may have also been due to a significant number of websites migrating to mobile-friendly websites following their announcement of the mobile update. However, it could be perceived that it's in Google's interests to make the internet as mobile-friendly as possible, meaning they purposely hyped the impact to incentivise websites into migrating to mobile-friendly platforms.
There are also suggestions that the weighting of the mobile ranking factor may be increased through time, so the reasons for moving to a mobile responsive or adaptive design are as strong as ever.
How could it impact on Mobile Search Results
How much of an impact the Mobilegeddon update will create is still unknown. However, it has been said that it will be more significant than the Panda and Penguin algorithms updates. This potentially means more than 11% of search results will be affected by the algorithm update.
The new mobile algorithm will evaluate on a page-by-page basis. While some of your pages could be deemed not mobile friendly, others could benefit from this update. However, in Google's eyes, a page cannot be partially mobile friendly; you either are or you are not.
Google's Mobile Friendly Algorithm runs in real-time across sites. According to Google, it will take a few weeks for the algorithm to roll out. Keep an eye on your site's mobile traffic, as you may not notice the changes for a few days to a few weeks. Sometimes the mobile friendly label can be delayed in showing up in search results, but Google will pickup on any changes you make in real time.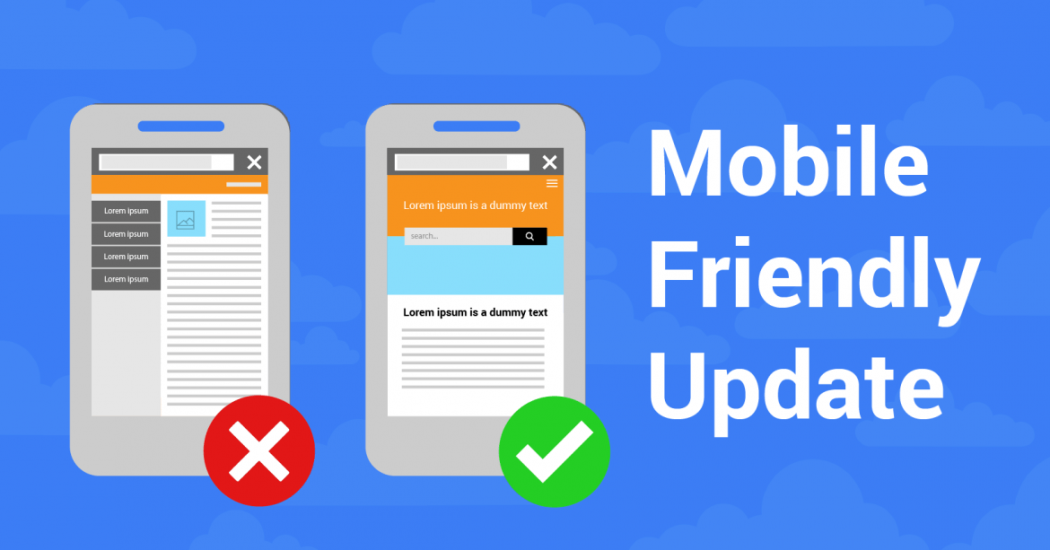 Who are the winners and losers since Google's mobile update?
If you're involved in using SEO to drive traffic, you'll no doubt know the hype of the build up to Google's mobile friendly algorithm update since it was initially announced in the autumn of 2014 and finally rolled out a month ago today on April 21st, 2015.  Many predicted major changes as a result of the update, with Google's Zineb Ait Bahajji saying at SMX Munich that the upcoming mobile-friendly algorithm update would 'impact more sites than their Panda or Penguin algorithms'. Even the mainstream media picked up on it, dubbing it 'Mobilegeddon'…
So one month on what has the impact been? Has it impact been like that of a zombie apocalypse, or is it more a case of Business as Usual for most? In this post I'll look at insights from different studies which show the impact of effected websites. I'll also look at how you can review the impact using Google Analytics.
It's likely that Google will roll out improved iterations of the mobile-friendly algorithm over time. There are two key ways in which Google could make improvements:
1. Get better at detecting whether there is a mobile experience
Google can make improvements to how it detects whether there is a mobile-friendly webpage or not. Currently it is possible to trick Google into thinking you have a mobile-friendly website and get the positional improvements even if you don't. If you simply redirect a user to a mobile friendly page and then navigate them back to the desktop page, you will be rewarded as being classified as being mobile friendly.
2. Quantify whether or not that is a good user experience
There isn't much consideration given to how good or bad the user experience is on a mobile device. Over time, we would expect Google to incorporate more user signals into qualifying how good the mobile experience is look more at behaviour metrics and search sequence, so focus must now turn from just having a mobile site, to making it as good as possible.
Read more How could Google Mobile Friendly Algorithm impact on website
_______________________________________________________________________________
For more details about our seo service packages, pls contact us
BIGBIGSEO Team
Email: bigbigseo@gmail.com
Skype: bigbigseo
https://www.facebook.com/bigbigseo
Thank you!