A challenge particularly for new websites is getting visitors (ie traffic).  Not only will you not be getting any sales or enquiries, you won't be getting enough data to know what is or isn't working on the site (other than 'not enough visitors!)
So, how to bring real traffic from somewhere to your website, just follow the ways
Free traffic from Google – what's not to like?  Google can be an immensely important source of visits to your site – but you have to be on the first page of the search results for the right search terms to acheive it.  But wishing it won't make it happen, and we've got a whole section of this blog dedicated to SEO: Search Engine Optimisation.  Don't overlook Bing and Yahoo as well.  The only issue with search traffic is that engagement can be low because there is no engagement with your brand (at least, not yet)
Blogging – a blog on your own site makes it easy to add content regularly, or you could have a separate blog that refers people back to your main site.  A blog is a game changer from an SEO perspective and it doesn't have to be opinion pieces.  It can include tips, FAQ's etc.  To support your blogging efforts you'll also need a social sharing plan to get your content out there
Social media – claim your social stake on the most popular networks and use status updates to link back to your site, build connections etc.  Go for the social sites that your audience actually uses and makes sense for your service or product.  Instagramm is big for those who have something visual to share (travel, gifts) but like any network you need to dedicate time to build your followers and post things they are interested in.   You can also invest in advertising on social media sites.
Google AdWords. One of the simplest and most effective ways.  It can get expensive and you do need to keep an eye on it for maximum return from the investment.  It can also be a great way to find out what search terms people are using as input for your SEO efforts.  If you don't have the motivation or resources for an SEO strategy this is a great way to go, and you can target phrases that people who want to buy use.  Try and avoid information gathering phrases like "best…." or "how to….".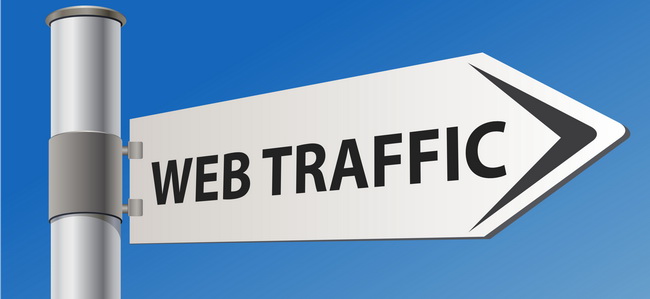 Video marketing – Google shows video in the search results, just make sure you have your website address on your videos!  Create a YouTube channel and go from there. Video can also be syndicated.
Smart phone applications (and their embedded advertising) – these can also be expensive to develop and you'll need to come up with something people will actually want to download and use.  You can develop an android (or iPhone) app or a web app that runs within a browser.
Guest blogging, opinion pieces or interviews for news media and other high profile third party.  If you are a thought leader in your industry or have something to say, others might be interested in publishing it.  Typically you'll need a good blog to show off your stuff, otherwise you'll need to have built a name for yourselve in other more traditional ways.  The standards for guest blogging is high, so make sure it's good!
Participate in online forums and communities, or answer questions on sites like Quora.  Be careful though – this can be very time consuming!  And comment spam just doesn't work anymore so don't bother spraying a comment like "Great site" with a link back to your website, all over the place.
Links from partners, suppliers and client sites – in the form of testimonials, case studies or just recommendations.  Works well for people in similar industries, but can be hard to get- typically you'll need a real word relationship with someone before they'll promote your business on their website.
Read more Great tips to get organic traffic from Facebook
_______________________________________________________________________________
For more details about our seo service packages, pls contact us
BIGBIGSEO Team
Email: bigbigseo@gmail.com
Skype: bigbigseo
https://www.facebook.com/bigbigseo
Thank you!