When you visit a website, your computer establishes a connection to its server to send and receive any necessary information. However, in almost all cases, your connection goes through multiple computers or servers before arriving at its destination. Think about it as a chain, and if any link fails to receive a response from the next one within a reasonable timeframe, the result is a 504 Gateway Timeout Error.
To put it another way, connections between computers aren't instant. There's always a delay between the moment your browser sends a request and when it receives a response. Ideally, the delay should be slight enough so people barely notice it. However, computers are configured so connections can drop when a server doesn't respond. This behavior prevents your computer from trying to re-establish a connection over and over again with another server that might be down.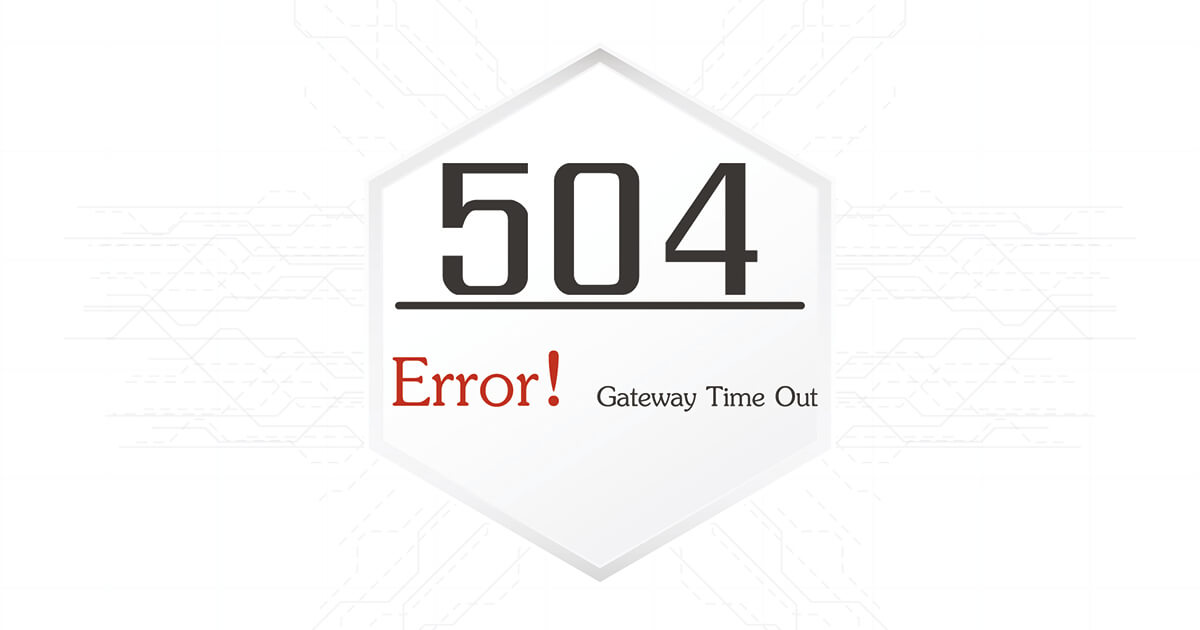 The 504 error code is universal, and it can appear in every browser and for every operating system. It always has the same meaning too – one server within the chain failed to respond in time. However, the way the error appears can vary depending on which browser you're using or personal customizations. For example, you may see:
504 – Gateway Timeout
504 Gateway Timeout Error
Gateway Timeout (504)
HTTP Error 504 – Gateway Timeout
Gateway Timeout Error
HTTP 504
The 504 Gateway Timeout error in WordPress works much the same as with other types of websites. There are several reasons why a server might be taking too long to respond, so we'll need to go over several troubleshooting methods. Most of these will also work with non-WordPress websites, aside from the steps dealing with plugins and error logs. Let's get to work!
Read more  5 Steps to fix 504 gateway timeout error in WordPress
_______________________________________________________________________________
For more details about our seo service packages, pls contact us
BIGBIGSEO Team
Email: bigbigseo@gmail.com
Skype: bigbigseo
https://www.facebook.com/bigbigseo
Thank you!