Facebook marketing is the most awesome strategy to widen your reach and achieve your most relevant audiences. You can use all such potentials of Facebook in optimizing the online presence of your blog as well. With the end goal to do that, you need to get these fans to your site via some clicks.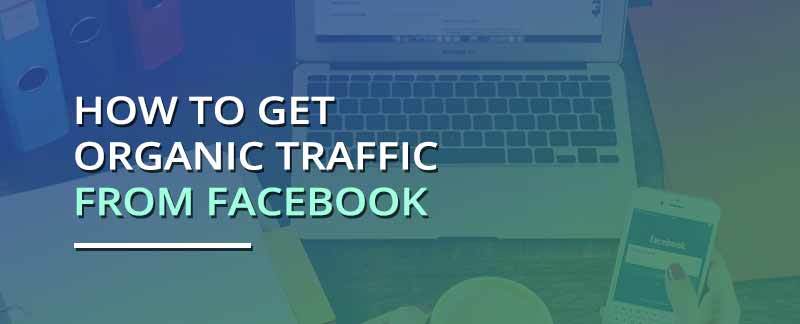 Always Share Your Content on Facebook
Whenever you publish a blog article, infographic, or release a guide, take 10 minutes to post it on your Facebook Page.
This is beneficial in many ways:
You'll keep your fans updated about new content
Your article will reach new people who may become fans
Posting regularly shows you're active and more trustworthy
Your fresh article will get a boost it needs to be read and shared across the web
You could be offered guest blogging opportunities from top blogs.
For 10 minutes of your time, that's a lot of benefits and fame.
Even if you don't have that many Facebook page fans, it makes sense to share your post.
In the beginning, your post may organically gather only 1-2 likes (one of which is coming from yourself), but that's fine. You will grow your followership eventually. Especially with the hacks you're going to learn in a sec.
Consistently post Relevant, Quality, Engaging & Thought Provoking Content on your Blog
In case you post funny pictures, GIFs, memes, news links then they can be quite good at entertaining your fans, however, they will never direct people to your site/blog. Use of quality content and their steady posting on your blog can help you generate more traffic.
A constant flow of relevant, powerful and engaging content gives you something to promote on your Facebook page. This gives your Facebook fans something intriguing to peruse and keeps them waiting for some more posts that can offer some value addition.
Sharing your blog post on the Facebook page is very effective in influencing your Facebook traffic to land on your blog. So, use this strategy to optimize quality traffic for your blog.
However, when it comes to content creation, it does not mean that you need to do all the truly difficult work. You just need to do some smart hacks. Like-
Routinely refreshing your blog with new content can be quite useful. You should also make it simple for other individuals to share your blog posts on Facebook. It will be great if you add social sharing buttons on your blog, as this gives a one-step approach to individuals to share your blog post with a link to your blog on their own Facebook profile. This will widen the reach of your blog post and help you get their Facebook traffic onto your blog as well.
Set the Right Target Audience
As a recent change, Facebook is letting advertisers optimize who will see their Facebook posts.
You can tell Facebook who's the ideal audience for your post's organic reach. (And you probably had no idea the Facebook Audience Optimization feature exists!)
Here's how it works.
When adding a new post to your Facebook page, click on the little target-shaped icon to select your preferred target audience.
Once you click on the icon, a new pop-up window will appear where you can optimize your post's target audience based on their interests. It works just like creating a Facebook Saved Audience.
Another thing you can do is setting audience restrictions to tell Facebook who is or isn't allowed to see your posts. For example, you can set the age, language, and location to target specific people with every Facebook post.