In this post, we'll discuss these two types of hosting, and compare some of their defining features. We'll then offer advice on how to pick the plan that best suits your needs. Let's get to it!
The Differences Between VPS and Dedicated Hosting
Dedicated hosting is often considered to be the complete opposite of shared hosting. Rather than sharing resources with other users, you have a physical server that is entirely reserved for your website. This server can then be configured to meet your unique requirements.
A completely private server also means that you have a great deal of extra resources to work with. Handling high levels of site traffic should no longer be an issue, and security is less of a concern (since you're working with a closed system).
Full access to your server also means that you have more complete control over the way it operates, and can make custom changes This makes it an excellent option for web developers, or those who have a preferred operating system they'd like to work with.
The additional server space is the most prominent difference between VPS and dedicated hosting. As we mentioned before, VPS hosting gives you a virtual server all to yourself, but the physical server is still shared. With dedicated hosting, your resources are entirely your own, avoiding any need for compromise.
However, a dedicated server is generally more expensive than any other type of hosting plan (especially if it's managed). Although the increased cost can be justified, it's important to make sure it's a worthwhile investment before taking the plunge.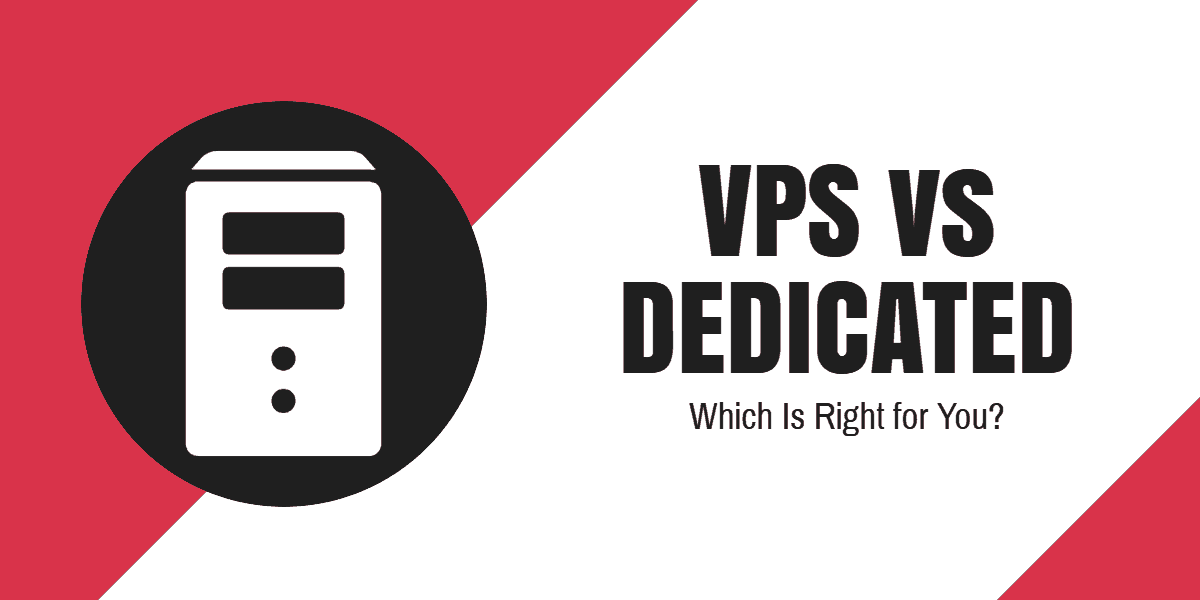 How to Decide Which Plan Suits You Best
Website growth is something to be celebrated. After all, it means you must be doing something right! However, you'll need to maintain the standard of service that first attracted visitors to your site, no matter how large it becomes.
A mismatched hosting plan can lead to numerous site-wide issues – from slow loading speeds to increased levels of downtime. Deciding which plan you'll use can be tricky, so it helps to lay out each option and compare them directly.
With that in mind, let's quickly go over some of the main benefits of using a VPS hosting plan:
Greater access to available resources, and a virtual server
Your own disc space, operating system, CPU, RAM, and bandwidth
The ability to make more complex changes to your site
Potentially improved security – due to a more private space
These features make VPS hosting a solid option for sites that are just beginning to experience growth. This kind of plan will give you everything your site requires to handle moderate to high levels of traffic. However, it does come with a slightly steeper price tag than shared hosting. Therefore, you'll need to consider whether your business will be able to afford the additional cost.
As for dedicated hosting, its main selling points include:
Full access to all available resources
A server that is entirely reserved for your website
High levels of security – making it ideal for sites that process payments
Complete control over the way your site operates
This makes dedicated hosting an ideal fit for well-established sites that receive very high levels of traffic each day. Of course, dedicated hosting is also one of the most expensive options out there. Before signing up, you'll need to ensure that you actually need the resources a dedicated plan will provide. Overspending in this area can lead to under-investment in other key areas.
The most advanced plan isn't always the best option – your decision should be based on the needs of your individual site. For booming sites that bring in a steady income, however, dedicated hosting can be an investment well worth making.
Read more What type of hosting do you need?
_______________________________________________________________________________
For more details about our seo service packages, pls contact us
BIGBIGSEO Team
Email: bigbigseo@gmail.com
Skype: bigbigseo
https://www.facebook.com/bigbigseo
Thank you!