Whenever Google performs a major change to the algorithms used to return search results, analysts scramble to determine what changes occurred, how sites were affected, and what site owners can do to avoid dropping in search rankings.
So how can you avoid being negatively affected by Fred (or subsequent Google algorithm updates)? Here are some survival tips for Google algorithm changes
Audit Your Backlinks
In Google's early days, one of the primary ways they determined how high a site should rank in search results was the number of other sites that linked to it. This led to an entire industry of sites which existed solely for the purpose of linking to other sites in hopes of artificially boosting their search rankings.
As Google's algorithms have gotten smarter, this type of SEO is no longer effective, and as we've seen with this latest algorithm update, it can actually hurt a site's search rankings. Unfortunately, whether you've asked for links from these types of sites or not, it's likely that some of them link to your website, especially so-called "business directory" sites that purport to maintain a listing of business websites in a variety of different categories.
In order to avoid being penalized if any of these types of sites are linking to your website, it's a good idea to periodically look through your site's backlinks using a tool like SEMRush's Backlink Audit. If you find any links from sites that you don't recognize, sites that seem suspicious, or sites that are irrelevant to your area of business, you can disavow those links in Google Search Console, which will let Google know that they should ignore those links when ranking your site.
In addition to disavowing links, Google also recommends taking action to remove these types of links altogether, so if possible, you should also try to contact the owners of any of these sites and ask them to remove any links to your site.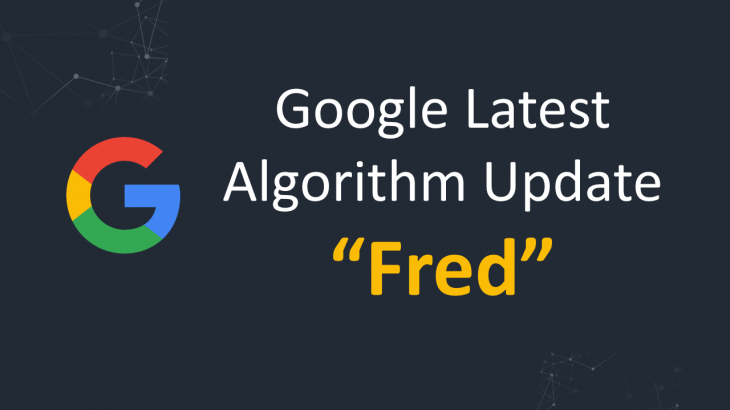 Be Careful With Ads
Advertising is a fact of life on the internet, and people now expect to see ads on most of the sites that they visit. Unfortunately, many sites use ads in ways that are deceptive, creating a poor user experience. With this update, Google is taking another step in its campaign to encourage website owners to create quality experiences by penalizing some especially egregious advertising tactics.
The Fred algorithm specifically targets sites that overload their content with ads or make it hard to distinguish ads from the site's content. If you are using ads on your site, make sure that they are clearly identified as ads, and don't try to trick people into clicking on ads. This is exactly the type of activity that will result in a penalty to your search rankings.
Create Quality Content
When Google targets sites with low-quality content, what they're really trying to do is encourage website owners to create the kind of content that provides value to users, answers their questions, and helps them solve their problems. As a website owner, that should also be your goal, and when you create quality content, you should see your search rankings rise naturally.
But you don't have to rely on intuition when it comes to making sure your content meets Google's quality standards. Google has provided webmaster guidelines that offer specific things you can do to help Google understand your website and how it is structured, as well as practices that you should avoid. Website owners can also get a good idea of the type of content Google is looking for by reading through their Quality Rating Guidelines.
Read more What Kind of Sites Were The Target of Fred Algorithm Update
_______________________________________________________________________________
For more details about our seo service packages, pls contact us
BIGBIGSEO Team
Email: bigbigseo@gmail.com
Skype: bigbigseo
https://www.facebook.com/bigbigseo
Thank you!