Good news: you can make adjustments to your website and radically increase its speed. Here are 3 ways to do it.
Minify Your Files.
Website design templates are simple and user-friendly. They also contain superfluous code, which significantly decreases your website speed. Minification allows you to remove and combine unnecessary lines of code, including HTML, Javascript, and CSS files, without impacting your website's functionality.
Editing code isn't easy. Like the other recommendations we've made, don't attempt to do this yourself unless you have a coding background. Download a plugin or use an external minify resource to enable removing and combining HTML, Javascript, and CSS files.
Once enabled, the plugin (or resource) will scan your site's code for redundant data, white space, unused code, and comments and then remove them. It will also combine files, reducing the overall amount of data your website will have to process.
Minifying your website's files will significantly decrease the size of code on your site and, therefore, make your site run leaner, smoothly, and faster.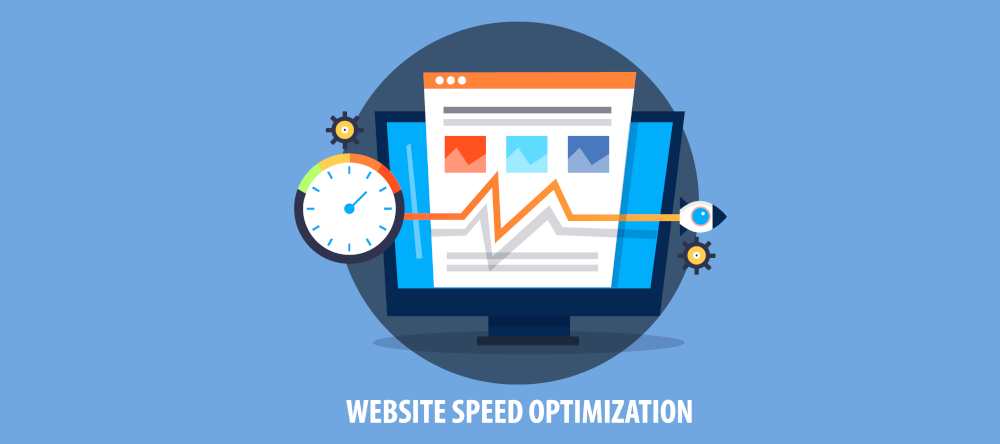 Analyze Your Website Speed on Google PageSpeed Insights.
Before you change things on your site, you need to know exactly what's slowing it down. Google offers an easy-to-use PageSpeed Tool called Insights. To get started, type in your URL and click Analyze.
PageSpeed Insights will generate a two-page report detailing your site's page speed and optimization on mobile devices and desktops. On the top half of the report, you'll find specific recommendations to boost loading speed. Some of these suggestions may be technical, such as eliminating render-blocking Javascript and CSS, while others will be simple, such as formatting and compressing images to save data.
Don't let this report damper your spirits. Check the bottom half of the report to see which optimizations are already present. It will remind you that some of your site is working seamlessly!
At each of the page speed and optimization suggestions, click the drop-down link that says, "Show how to fix." Google will have produced a list of files or script to change. It also will provide links to help articles detailing how to make the prescripted changes. Address each of PageSpeed Insight's recommendations, which may take days to fix, and then test your URL again.
Enable Browser Caching on Your Website.
When someone visits your site, they send an HTTP request to the server that hosts your website. Then, their browser has to download all of the files and script on the web page. Even with compressed files on an optimized site, this first visit can take several seconds.
If you enable browser caching on your website, your visitors' browser doesn't need to send another HTTP request. Most of the data will already be "cached," or temporarily stored on your visitor's browser or hard drive. Therefore, your audience's second visitor will load almost immediately, accessing the store files and only downloading the components that couldn't be cached.
Just like you did with compression, you'll need to set up browser caching through the back door of your website.
If you have a WordPress-hosted website, check the box next to Enable under W3 Total Cache's Page Cache. Do the same for the Enable box under the setting, Browser Cache. If you have an HTML website, you'll need to open its .htaccess file, copy the browser caching code, and paste it into the file.
Read more  Why is my website running slow
_______________________________________________________________________________
For more details about our seo service packages, pls contact us
BIGBIGSEO Team
Email: bigbigseo@gmail.com
Skype: bigbigseo
https://www.facebook.com/bigbigseo
Thank you!